Young patient artwork shows creativity and courage
The artist Henri Matisse once said, "creativity takes courage." So does facing cancer as a child.
Cancer, creativity and courage merged at a recent exhibit of art by patients of Dana-Farber/Boston Children's Cancer and Blood Disorders Center. The artwork was created during the FACES (Feeling Accepted, Confident, Empowered and Strong) and FLASHES (Filming Life and Sharing Hope, Encouragement and Strength) support groups, which provide Dana-Farber/Boston Children's patients with socialization, discussion and expression through art.
Here is a sampling of the patients' work and what they say about it: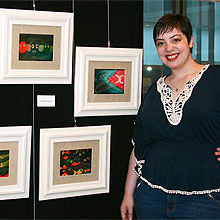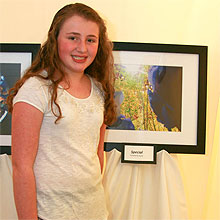 Sign up for updates ›